Welcome to the World of Moringo Organics
If you haven't yet heard about the MAGICAL BENEFITS OF MORINGO NUTRA, here it is. We are the world's foremost organization to have brought the magical benefits of Moringa Olifiera to the common man. It is a magical tree that is known to prevent more than 320 diseases (Refer: John Hopkins University and other research here). Added to that we also researched countless herbs to bring some really potent ones at the fore.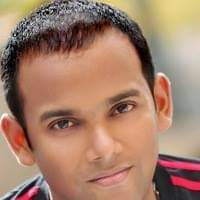 My Story
Hi there. I'm Somraj Dutta and this website is the home of my life's work. There is a lot to do out there and much of it is about you. I personally believe Success is our duty, obligation and responsibility so long it improved the lives of people around us. That's when its all really worth.
Read more about me
Contact Me
Address: 115/T, Sarat Ghosh Garden Road, Kolkata, West Bengal 700031
Mobile: 089610 77707